Hall Valley Campground in Pike National Forest is one of our favorites during August as very tasty shrooms can be found nearby.
Joy and our dog Campbell always find Aspen Boletes (Leccinum insigne):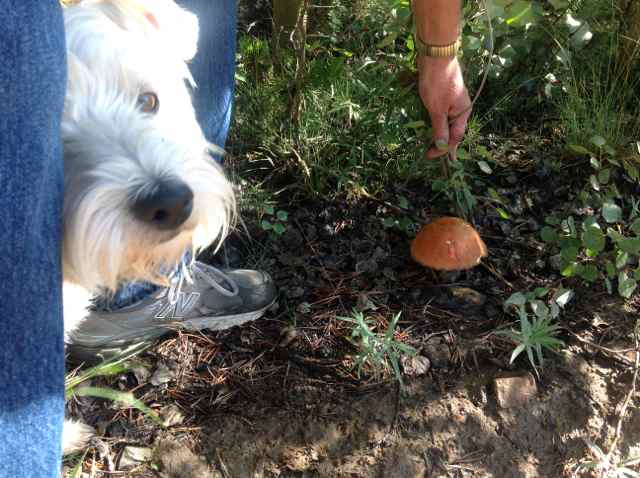 Last week Joy found some pretty Oyster mushrooms (Pleurotus ostreatus) growing on aspen stumps, and they smell so good too.
While old T found chanterelles (Cantharellus ciborium) and Meadow Mushrooms (Agaricus campestris). Meadow and Prince Mushrooms (an earlier post) are better tasting relatives to the white button, portabello, and crimini shrooms you find in the produce section of grocery stores.
Yup, Hall Valley and surrounding forests are indeed a nice place to find tasty fungus treats…and apparently Girls just wanna have fungi!
Regards, T & Joy