Pawnee Campground just west of Ward, Colorado is one of our favorites with Vuggie for the following reasons: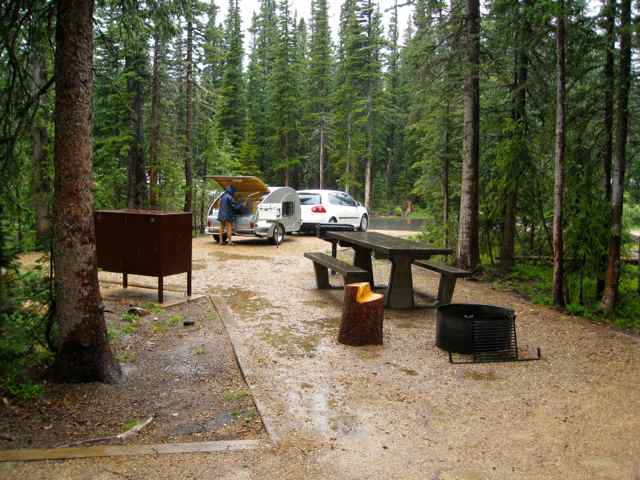 1) Paved asphalt off Highway 92 all the way (+10,500-feet above sea-level); 2) BEAR BOXES (note the brown one left of Vuggie above); 3) nearby lakes (Brainard, Blue, Mitchell) with nice level hikes <3 miles; 4) and, the local flora and fauna!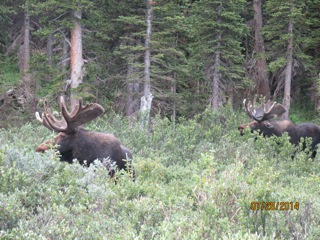 Thanx to Sue and Michael Ryan of Boulder, fellow Pawnee campers who took the pictures of the MOOSE BULLS* grazing near Brainard Lake, and graciously let us post here. Happy Camping, T & Joy * Like FISH the plural of MOOSE is MOOSE (NOT MEESE). But our favorite "Moose" plural was what our Labrador/Canadian clients call them: "Newfie Speed-bumps"