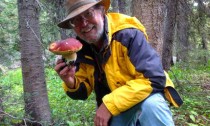 Yippee!!! Rocky Mountain King Boletes are sprouting at about 10000 feet! But first a picture of Vuggie and the VW Rabbit at the Brainard Lake Picnic Area:
Note the pale Rainbow! The mountain to the right is the glaciated Mt. Audubon (13,223')--an Eocene-Paleocene grano-syenite intrusion (i.e., for you geos, the Audubon-Albion Stock.) Yeah, sexy geology up here. Okay back to the shrooms:
Could it be? Gotta look beneath the cap to be sure! YES!!!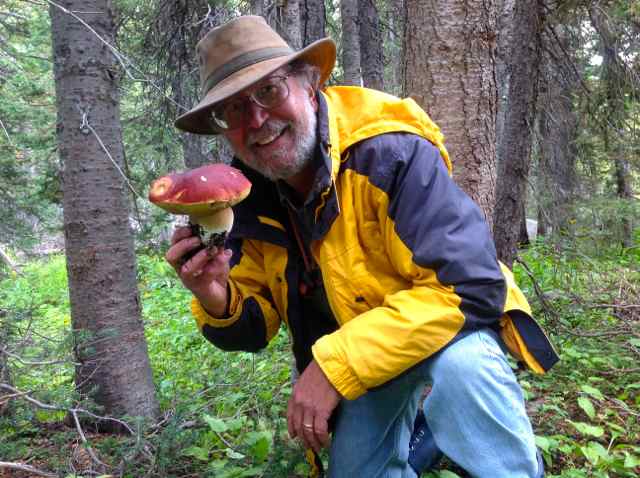 Oh, what a Happy Camper. It IS the famous Rocky Mountain King Bolete (i.e., the Italians call them "Porcini", the Germans "Steinpilz", aka
Boletus edulis
!) Yup, old T's favorite shroom--so he smiles big. The many trails around the Pawnee Campground (1.5-hour drive from Denver) were full of many kinds of shrooms...
Read More